Your Painful Story Brings God Glory
---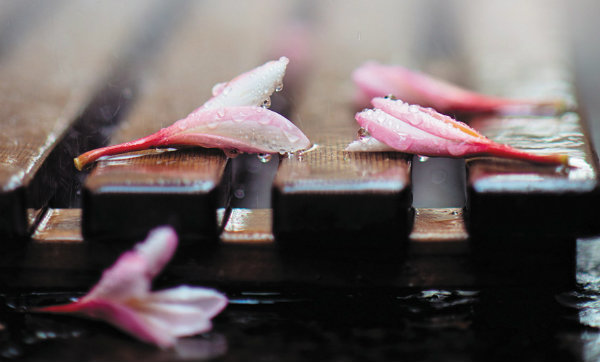 We can all think of an instance where someone revealing their difficult story has touched us. What if they never had told their story? What if you never tell yours?
A good friend, who is a pastor, has a child who is a heroin addict. I'm sure he was tempted to hide his family problems from the church where he worked. He could have withdrawn socially and spiritually from the church and maybe someone would have asked about him, or maybe no one would have noticed as he and his wife drifted into isolation with their secret. But isolation rarely leads to anything good.
When God Doesn't Fix It
As we all know, telling our personal stories of struggle and pain can be dangerous. Fortunately, this minister realized he wasn't the only one going through a trial. Parents in his church and community were facing the same issues and needed the same kind of support he did. God used him and his willingness to share his pain to form a confidential support group for parents whose children were involved in destructive lifestyles. He wasn't shouting his story from a megaphone on a Sunday morning, and he wasn't doing it in a way that would shame his child. He was privately sharing his suffering with those who needed to hear it most.
In the group, parents of alcoholics and drug abusers came together and prayed for their children in a faith-filled, understanding, and supportive environment. Think of how many families have been helped because they now have a safe place to discuss their struggles! I'm so thankful my friend knew God could redeem his broken story, and he was willing to be a part of redeeming other people's broken stories.
Imagine how thankful the parents who come to this group are for his willingness to be transparent. He didn't wait for his story to be resolved or to have a happy ending. He shared his story of struggling with a child he loves dearly but couldn't help.
Lessons You Never Wanted to Learn
His story reminds me that when God uses our stories to heal others, they don't have to be finished. They don't have to be wrapped up into a neat, tidy bow with all the answers before God can use them. He can redeem our stories while they're still tattered, and we're still in the brokenness.
I know a lot of people who are in troubled marriages, and they feel as if they have to wait until their marriage situation is resolved before they can talk about it. But more people live in the tension than live in the extremes. When people are willing to share their struggles, they can help others who are living under that same burden.
If you're like me, the testimonies you find the most inspiring aren't those that are easy, comfortable, and happy all the way through. It's the testimonies of those who have struggled deeply and found God faithful even in the midst of their brokenness.
Truths You Can't Live Without
God can use your story, whatever it is, for the salvation of the nations. I say that, not even knowing what your story is, because that is a principle that comes from the Bible. People hear about the gospel from those who are living out the gospel. They are redeemed when we point them to the Redeemer. They can be saved when those of us who are saved point to the Savior.
What trial is God bringing into your life for the purpose of equipping you to do his work? What trials are you going through right now that God is using to equip you for future ministry?
God wants to use your story for the salvation of the nations. Not because of the greatness of your story but because of the greatness of our God.
---