Family Devotionals
One of the greatest things a family can do together is to study the Word of God. With your unlock code you'll get instant access to a family devotional that includes an amazing kids Bible video, discussion questions, activity PDFs and more!
CLICK HERE for this weeks devotional using code v6f2v4 to access.
Our 8:30 and 10:30 services are geared to offer a Children's Ministry opportunity for families. After families spend about twenty minutes in worship together, the children from ages 3 through 8th grade are released for an age appropriate lesson. The lessons include songs and or videos of Christ-centered worship music as well as memory verses, class discussion, and craft projects for the little ones!
The Children's Church or "SBC KIDS" Ministry is fundamentally dedicated to the Great Commission of our Lord…"We desire to Follow Jesus and Make Disciples of children by leading them one step closer to our Redeemer."
We do this by being relentlessly committed to His Word, His Mission, and His Glory. Our teachers have a great passion for learning, living, and leading by Christ's example to magnify the Glory of God and bring the reality of a personal Savior into each life of every child. And we also recognize that we are simply a weekly supplement to the parents in the home for the Biblical teaching that we deem crucial within every family. (Deut 11:19)
We are requiring all team members to have a background check. CLICK HERE for information regarding background check with My Protect Ministry.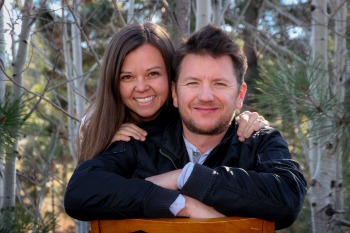 Joe and Abbey Casey
Childrens Ministry
sbckids@sbctruckee.com